Galvanized Square Wire Mesh for Screening
Product Detail
Product Tags
Low carbon steel wire mesh is the most common plain steel alloy used in manufacturing industrial wire cloth screens due to its tensile strength and high impact resistance. Primarily comprised of iron, low carbon grades is q195. Low abrasion resistance and low corrosion resistance may limit usage in certain applications, however a wide variety of special protective coatings may be applied to improve resistance. Galvanizing (before or after) is the most economical way to protect against corrosion.
Edge Finish
Raw Edge represents a mesh with exposed weft wires which are a result of a rapier (shutterless) loom. Finished edges can be achieved by tucking or looping the weft wires to achieve a finished edge.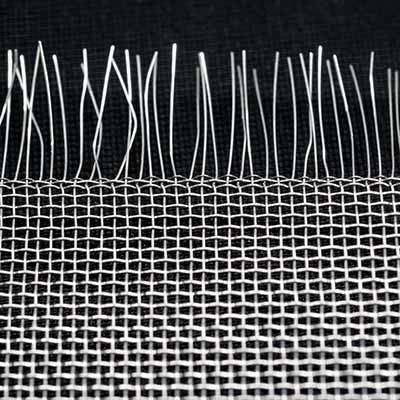 Closed Edge refers to the exposed weft wire being tucked back around the edge warp wires so that the end of the weft wire is no longer exposed. A Selvage Edge or looped edge provides a finished edge for the wire mesh by continuously weaving the weft wire so that there is no exposed wire ends along the length of the roll of mesh.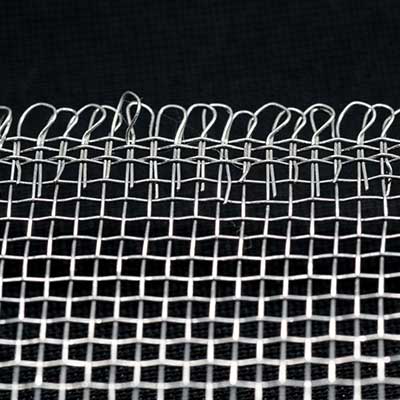 Mesh/inch

Wire Dia. (mm)

Aperture (mm)

2

1.60

11.10

4

1.20

5.15

5

1.00

4.08

6

0.80

3.43

8

0.60

2.57

10

0.55

1.99

12

0.50

1.61

14

0.45

1.36

16

0.40

1.19

18

0.35

1.06

20

0.30

0.97

30

0.25

0.59

40

0.20

0.44

50

0.16

0.35

60

0.15

0.27

Available in width: 0.60m-1.5m
1.Galvanized screen is stronger than aluminum and other metalic screens
2.Galvanized Insect Screen has many uses including insect screens, drain covers, gutter covers and under eaves
3. Galvanized wire mesh can be shaped and formed to fit various objects
4. Galvanized screen is a typical replacement for older historic homes
5. Galvanized screen provides duribility and had a protective Zinc coating
1.Galvanized wire mesh (square wire mesh) is widely used in industries and constructions to sieve grain powder, filter liquid and gas.
2.Galvanized wire mesh is widely applied for the substitute of wood strips in making wall and ceiling.
3.Galvanized square wire mesh also used for safe guards on machinery enclosures.
---
Previous:
Welded Wire Mesh Panel Sheet
---
Write your message here and send it to us