Barricade for Pedestrian and Vehicular Traffic
Product Detail
Product Tags
Crowd control barriers (also referred to as crowd control barricades, with some versions called a french barrier or bike rack in the USA), are commonly used at many public events. Crowd control barriers have been designed for use at events that need to accommodate for a larger crowd. They are designed to physically discourage transgression and encourage directional order and crowd control. Their flat feet feature (to prevent trip hazard) provides a quick and efficient solution in any situation where you need to divert patrons and the general public away from a designated area!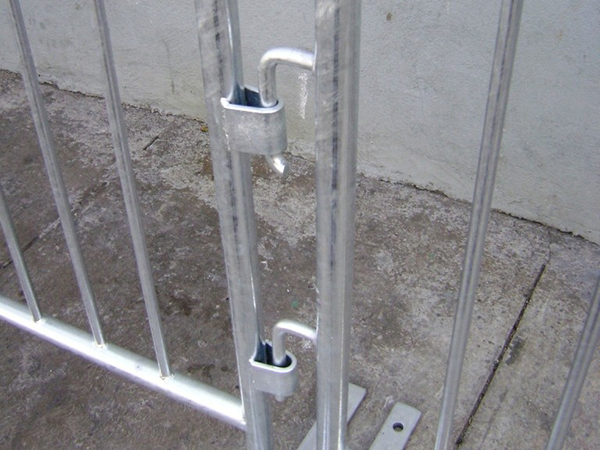 Material: Low carbon steel.
Surface treatment: Hot-dipped galvanized after welding or powder coating, PVC coated, etc.
Zinc standard: 42 microns, 300 g/m2.
Panel sizes:
Length: 2000 mm, 2015 mm, 2200 mm, 2400 mm, 2500 mm.
Height: 1100 mm, 1150 mm, 1200 mm, 1500 mm.
Frame pipe:
Diameter: 20 mm, 25 mm (popular), 32 mm, 40 mm, 42 mm, 48 mm.
Thickness: 0.7 mm, 1.0 mm, 1.2 mm, 1.5 mm, 2.0 mm, 2.5 mm.
Infilled pipe:
Diameter: 14 mm, 16 mm, 20 mm (popular), 25 mm.
Thickness: 1 mm.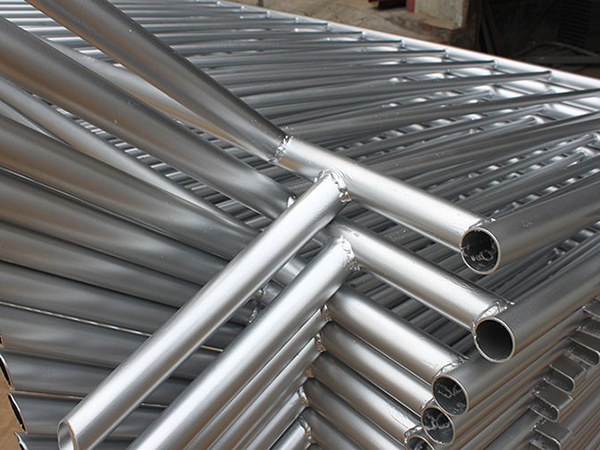 Spacing: 60 mm, 100 mm, 190 mm (popular), 200 mm
Feet:
Flat metal feet, 600 mm × 60 mm × 6 mm.
Bridge feet: 26".
Cross feet outside diameter: 35 mm.
1.Strong & excellent stability
2.Weather resistance finish
- galvanized, powder coating & zinc
3.Double interlocking hinge points
- excellent stability
- quick and easy installation
4.Removable feet
- can be taken off during stacking and storing.
5.Fully galvanised for extended life outdoors
6.Interlocking lightweight tubular steel
7.Low profile - removable feet minimise trip hazard and allow easy storage
8.Designed for rapid deployment *Extremely stable
1. Queue Control – Ensure that large volumes of people conduct themselves in an orderly fashion. These barriers can be used to form orderly queue systems, preventing queue jumping.
2. Checkpoints – These can be for security, including bag checkpoints to ensure that "contraband" or dangerous items are not brought into a festival or event. It can also be used for financial reasons by funnelling people to a checkpoint where tickets can be checked.
3. Safety Perimeter – Although these are mostly used for controlling crowds they are still often seen on construction sites forming a "safety perimeter". This may be surrounding a specific piece of equipment where a certain level of PPE is required, or even around an entire construction site.
4. Race Safety - When participating in marathons or cycle races the last thing anyone wants to see is a child or pedestrian unknowingly walk into the path of the race. By lining the kerbside with crowd barriers you will form an unbroken chain of barriers, preventing unintended "event participation".
5. Crowd Control – As the name suggests, anywhere there is a crowd these products will be found. Controlling the flow of pedestrians and ensuring that everyone has a good time and stays in "safe areas".
---
Previous:
High Strength Biaxial Plastic Geogrid
---
Write your message here and send it to us